Slide
Palo Alto Mobile Auto Glass
Windshield Replacement, Windshield Repair, Auto Glass Repair, Car Window Replacement
Slide
Palo Alto Mobile Auto Glass
Windshield Replacement, Windshield Repair, Auto Glass Repair, Car Window Replacement
Slide
Palo Alto Mobile Auto Glass
Windshield Replacement, Windshield Repair, Auto Glass Repair, Car Window Replacement
Windshield Replacement Palo Alto
At Palo Alto Mobile Auto Glass, we make sure your car-glass needs are our top priority. We understand how much of a pain it is to deal with windshield damage and provide some awesome windshield replacement and repair services for any type of vehicle: cars, trucks, vans, SUVs, and more. We can even come to you wherever you want – providing service in the comfort of your own driveway or parking lot.

Our team is highly knowledgeable and experienced in all areas of automotive glass repair and replacement, from windshields, to back glass, to side view mirrors; no job is too big or small! We utilize only top-of-the-line tools and materials to ensure your vehicle receives the highest quality service possible. By adhering to industry best practices, we are able to provide service that is both professional and friendly. You can trust us knowing that you've chosen the right shop for all your automotive needs.
Palo Alto Mobile Auto Glass strives to assist drivers with their vehicle needs swiftly and seamlessly. By opting for auto glass repair or replacement services from us, you can be certain that our skilled team will work diligently to deliver high-quality results in a timely manner. We appreciate the opportunity to cater to your automotive requirements.
Request a quote
---
Our Services
Our team of licensed technicians are dedicated to providing the highest quality service when it comes to fixing any issues with your car's glass. Your safety is ours top priority, and we take great care to ensure that your vehicle is in top condition. From small cracks to major damage, we have the expertise to quickly and efficiently resolve any issue. Trust us to provide state-of-the-art solutions that are both reliable and effective. Contact us today for quality workmanship and peace of mind on the road.
Ok, so Palo Alto Mobile Auto Glass is like really good at replacing windshields for your car. Our techs are super skilled and experienced in using the best materials and techniques to install your new windshield with precision and care. We're all about keeping you safe, so we make sure that your new windshield meets all safety standards.
We take pride in offering top-notch services that prioritize your safety and satisfaction. Our technicians are trained to use the most advanced materials and techniques when installing your new windshield, ensuring a precise and seamless fit. Trust us to provide the care and attention your vehicle deserves – contact us today to schedule your appointment!
We know that dealing with a broken car window can really suck. At Palo Alto Mobile Auto Glass, we use the best materials and cutting-edge techniques to make sure your window is fixed quickly and will last a long time. You won't have to wait around – get you back on the road quickly
As a committed provider of quality repair services, Palo Alto Mobile Auto Glass specializes in top-notch auto back window replacement. Our team of skilled technicians utilizes only the finest materials and cutting-edge techniques to ensure that your car's back window is restored to its former glory. Count on us to get the work done with swiftness and precision, leaving you feeling confident and secure on the road.
Upgrade your car's glass game with our top-notch repair and replacement services in Palo Alto. Let us dazzle you with outstanding results that exceed your expectations. Choose us for the ultimate experience in auto glass perfection.
We pride ourselves on delivering nothing but the best. Our skilled technicians use only the highest-quality materials to ensure your satisfaction with every job. Get the best – schedule an appointment or ask about our deals!
Windshield Replacement
Upset that you need to replace your windshield?
Stop worrying and visit Palo Alto Mobile Auto Glass for the best in service. With years of experience, our team is sure to provide a fast, reliable replacement every time! In addition to being experts in car window repairs, we also guarantee all work done with lifetime warranties – so you won't have to worry.
Don't take risks when it comes to your safety or the safety of your family – choose the trusted professionals at Palo Alto Mobile Auto Glass today! You'll get quality workmanship and unbeatable customer care no matter what kind of vehicle you are drive. Plus, we have competitive prices on top-of-the line window replacements too!
Visit us today or give us a call now and get one step closer to feeling secure while driving again.

Windshield Repair
Are you looking for a reliable windshield repair service in your area? We provide top-quality, affordable repair services that will keep you safe and secure while you're on the road.
At Palo Alto Mobile Auto Glass, we provide the best quality services and materials, giving you total peace of mind that your car is getting the care it needs. Our technicians are highly trained professionals who take pride in their work and treat every job with dedication regardless of size. Whether it's a chip or crack, we can evaluate and repair any problem quickly!
With our fast turnaround times, professional workmanship and competitive pricing structure we make sure to exceed all expectations while ensuring safe driving. We also offer lifetime warranties on any replacements or repairs done through us – so you know you can rely on us now and into the future!
Contact us today for your free quote or book an appointment online now. Don't wait until tomorrow – get back on the road safely today!
Our Values
FAMILY
Family Owned Business, Est. 1999
TRUST
Truthfulness is the foundation of all human virtues
LOCAL
We are local to the Palo Alto Region
Skilled Techs
Top industry technicians backed by our lifetime warraty
Car Window Replacement
Are you in need of a brand new window for your car? Our certified technicians are available to help with all of your replacement needs.
Palo Alto Mobile Auto Glass is highly skilled in repairing and replacing auto windows. We understand the importance of driving with confidence, and it brings us pride to offer our customers superior service at a reasonable rate. Our experienced technicians ensure that every project is completed with precision on the first attempt.
With us, you can rest-assured that you won't be paying for a faulty replacement. We use OEM (Original Equipment Manufacture) parts for all new installations so that we can provide top-notch performance and longevity with none of the headaches caused by lower-quality replacements.
Pick up the phone now and call us today to get your car's windows replaced quickly and affordably!

Auto Back Window Replacement
Are you dealing with a broken auto back window? It can be hard to know what to do in that situation, but we're here to help.
Having an auto back window can make your car feel vulnerable and unsafe. Palo Alto Mobile Auto Glass offers reliable services for auto back window replacement, so that you don't have to worry about any damages occurring in the future. Our specially-trained technicians are here to repair your damaged glass quickly and professionally. With our advanced tools and techniques, we'll ensure that your vehicle is restored safely and securely.
Let us take away all of the stress of replacing your auto back window – no need to worry about expensive bills or long waits while getting it repaired. We guarantee high quality service—we won't let you down!
Contact us today through our website for a consultation regarding your Auto Back Window Replacement needs.
Top 10 Reasons for Choosing Palo Alto Windshield Replacement.

#1 Windshield Repair Palo Alto
Local Auto Glass Palo Alto
As a locally-owned and community-minded company, we provide reliable, affordable auto glass services. Our goal is to help you get back on the road safely and with peace of mind by offering fast, honest service without inflated prices.
Affordable Windshield Repair Palo Alto
Sup, we're all about giving honest and professional advice at Palo Alto Mobile Auto Glass. We'll never tell you something's broken when it's not, and we always make sure your windshield is spot-on. Our prices are reasonable, and we take pride in our quality workmanship. Whether you're a new or returning customer, you can't go wrong with the value that we offer.
Friendly Car Window Repair Palo Alto
We understand that picking an auto glass place can be tough, with all the choices out there. But we've been around for a while and are pretty good at what we do. Our group of nice contractors is always there when you need them and they will make sure that you are happy with our work. If you use us, you can relax knowing that your car glass needs are being taken care of.
Trust Glass Company Palo Alto
At Windshield Replacement Palo Alto, we're the top window replacement contractors. We replace car windows quickly and effectively to make sure you're happy with our service. Trust our experts to take care of everything so you can sit back and enjoy the experience.
Professional Palo Alto Windshield Replacement
At Windshield Replacement Palo Alto, we are the top window replacement contractors. We replace car windows efficiently and effectively for your satisfaction. Trust our experts to handle any concerns, ensuring a smooth process from start to finish.
"I've tried other windshield repair companies, but Palo Alto Windshield Replacement is the top notch A1 company you want to call no doubt. They are certainly the best of them all. Auto Glass Repair Palo Alto brings efficiency and simplicity to a new level."
---
Jane Loren
Palo Alto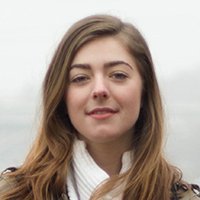 "The service is friendly, the results are of high quality. My car side window was broken into and I did not want to drive around with a bag on my window. I called Windshield Repair Palo Alto and they came out right away! They're now one of my favorites in town because their customer care is unmatched by any other company that advertises themselves as being reliable or trustworthy for auto glass repair services!"
---
Dana Rosen
Palo Alto
"It is such a relief to know that Windshield Repair Palo Alto can come right away. I was worried about my windshield because it had rock chips all over, but they were able to make the repair and now my car looks like new!"
---
Madelaine Taylor
Palo Alto
Palo Alto Mobile Auto Glass
Palo Alto's #1 Auto Glass Repair and Replacement Company
The Palo Alto region's leading professional Windshield Replacement service since 1999.
We're available
9:00 am – 5:00 pm
8:00 am – 6:00 pm